Posted by:
admin
| 08/12/2007 at 21:11 | 2224 views
"Brooks is interviewed in this month's DRUM! magazine, it's a good 5 page interview with some shots of Brooks & BR, also info on his kit etc. It's a fascinating read - lots of interesting stuff in there....apparantly the next BR record will have jazz fills (this may not be true :-)).

Overall, Brooks comes across as a geninely good guy, and especially interesting for drummers (such as myself) to learn a bit from a pro!

The fact that he did Coca-Cola radio jingles let's him down a bit but ahh who cares....coke is very punk rock :-S"

Thanks to Ed for this news!



Mr. A:




RatGuy:




Guy on Hetson's MySpace:




Mike: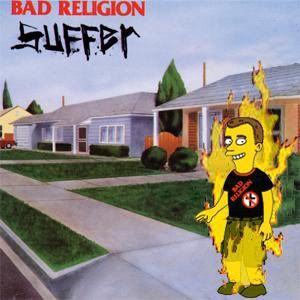 The is a Bad Religion parody band called Badger Tribute. They have four songs: Bad Religion, Soccer (Frogger), Recipe for Cake, and Emo (Out of hand).

Thanks to Pizarrock and Paul for this news!