Posted by:
Jesse
| 11/03/2014 at 05:42 | 9146 views
Recently the Fight Network published a 14 minute interview with Jay. They talk about the music business, boxing and fighting as an art. Check it out:
Since we're talking about sports, you might have noticed that some Bad Religion members have been taking their bikes on the road the past couple of months. In the following interview, done by Isadore Apparel, Michael Dimkich talks about cycling, playing the guitar and admits that he is responsible for turning Brian Baker into cycling.

"Q: Did you manage to turn anyone into cycling?
A: As a matter of fact I have turned someone onto cycling! Brian Baker from Bad Religion! He watched me get all kitted-up for rides with some bemusement when I first started touring with then I suspect but eventually his ambivalence turned to fascination and he took up road riding. He gets out for a couple hours daily at home and on tour - often more often than I do as I ran quite a bit this past summer simply for convenience sake! He owns at least two bikes I can think of and is eyeing a cool steel bike as I write this. He's definitely fully got the cycling bug big time now and I will take full credit for that if I may be so bold!!!"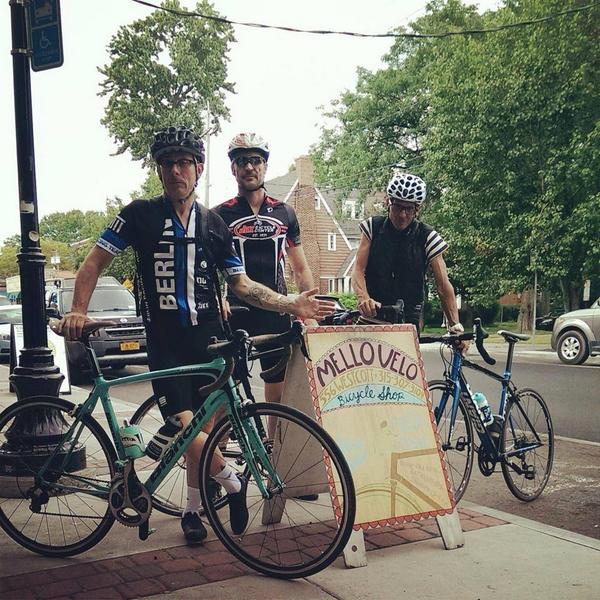 Picture taken during Summer Nationals Tour

For those who are not into sports, we also have an short interview with Greg Graffin. In this interview by Chris Hayes from msnbc examines Pope Francis' take on evolution with Greg. Check out the full interview on their webiste (click image).