Posted by:
Kerouac Cat
| 06/12/2009 at 13:46 | 2800 views
Did you ever wonder how Brett would look with a mohawk? Wonder no more! Today, we have a very special photo gallery for you which you can view here.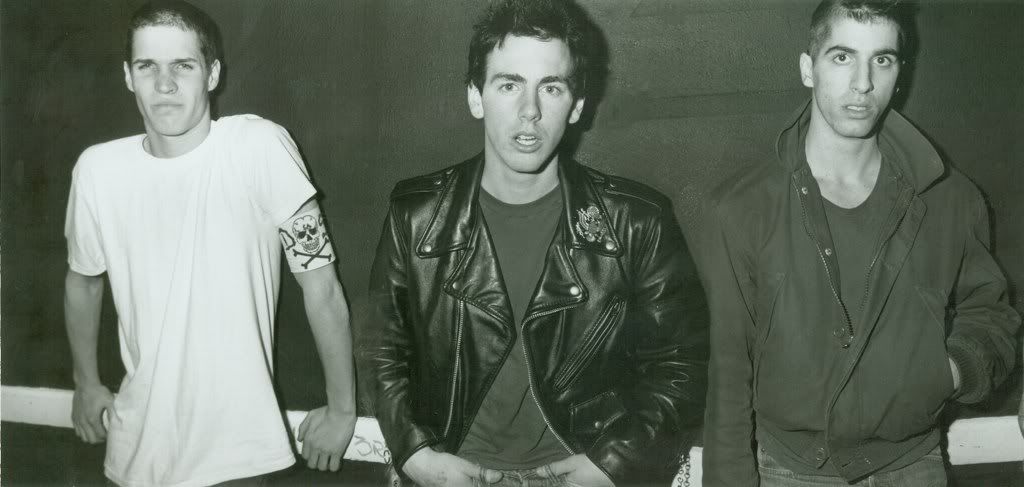 Brett has made a series of photos public on his Flickr page which detail some of the earliest shows BR has ever played. These photos, shot by LA photographer Gary Leonard, depict the founding members playing a '81 show at the VEX as well as one on November 20, 1980 at a USC Frat House Party (which is incidentally the first show in our Tours and Shows Archive for now).
The Answer has this to say about the latter show:
The second [Ed. note: Brett actually says that this is not the second BR show!] show happened on November 20th 1980 in a USC Frat House Party with The Circle Jerks. Hetson remembers: "The Germs didn't play, but Darby Crash was there. I knew Bad Religion for a while and when the frat asked us (Circle Jerks) to play, we got BR to open 'cause they had a p.a. and we didn't".
Also, you might recognize this picture from somewhere... hmm? You've got it? Exactly! It's from the liner notes of How Could Hell Be Any Worse?. By the way, the pictures on the insert and on the back of the first EP are taken from the same show, but aren't featured in this gallery.
Enjoy a piece of BR history (and Brett's aforementioned mohawk)!